The best method for encouraging children to learn over the holidays is through Christmas carol crossword puzzles. These Christmas carol crossword puzzles are entertaining and help them build their vocabulary. Over the holiday season, your kids can learn new vocabulary with the aid of these crossword puzzles.
Additionally, they are kept out of your hair as you start your holiday preparations with these free printable Christmas crossword puzzles. Words like Bob Cratchit, Jacob Marley, Christmas Carol, Ebenezer Scrooge, Charles Dickens, etc. are simple for children to find in these puzzles. These crossword puzzles are a great exercise for adults as well as children.
Additionally, this is a fantastic way to spice up the family game night over the holidays. Kids' vocabulary and logical thinking skills will increase by solving these Christmas crossword puzzles.
Printable Christmas Carol Crossword Puzzle With Answers
To have fun and learn over the holidays, here are a few Christmas crossword puzzles with solutions.
#Easy Level
Christmas Carol Crossword Puzzle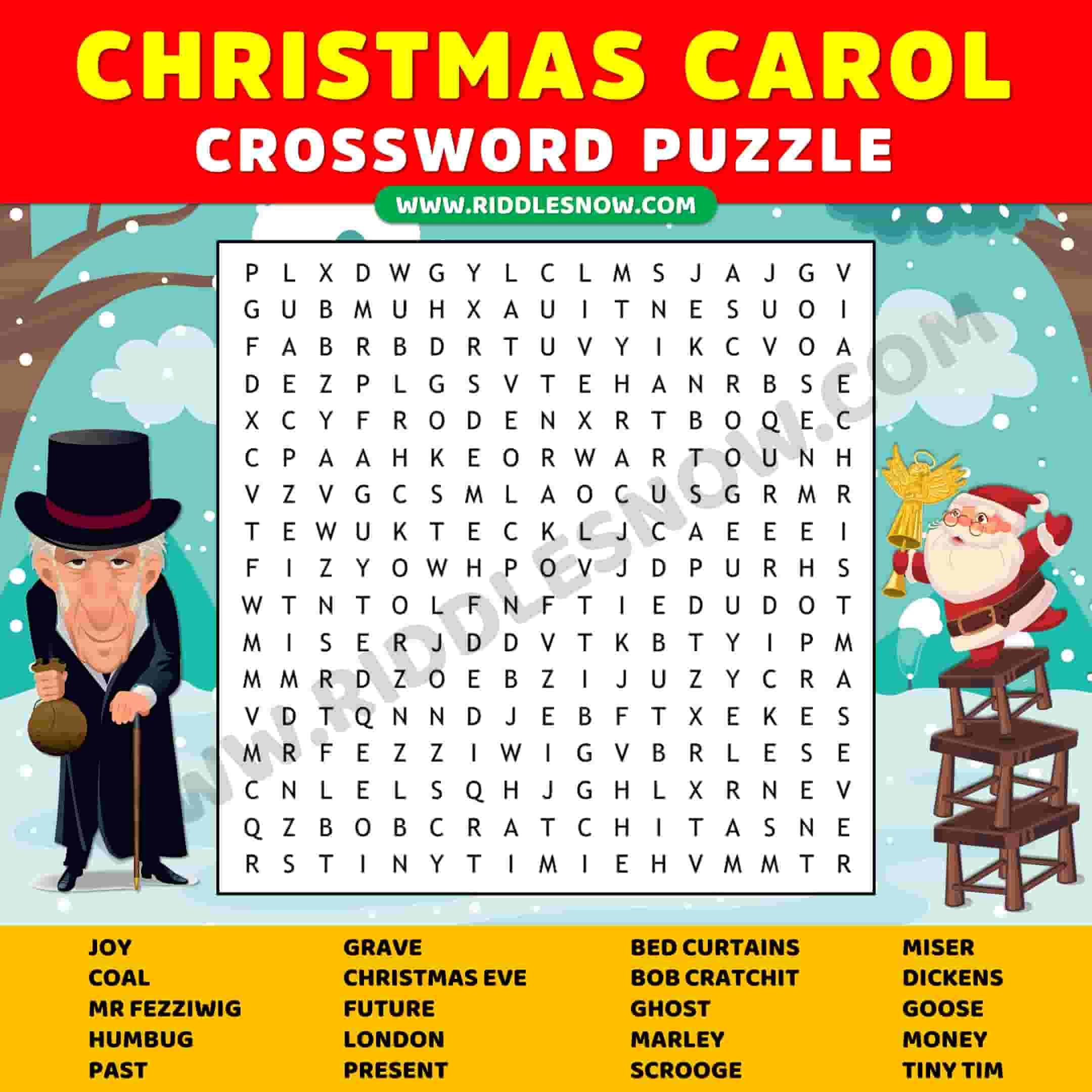 ---
#Medium Level
Christmas Crossword Puzzles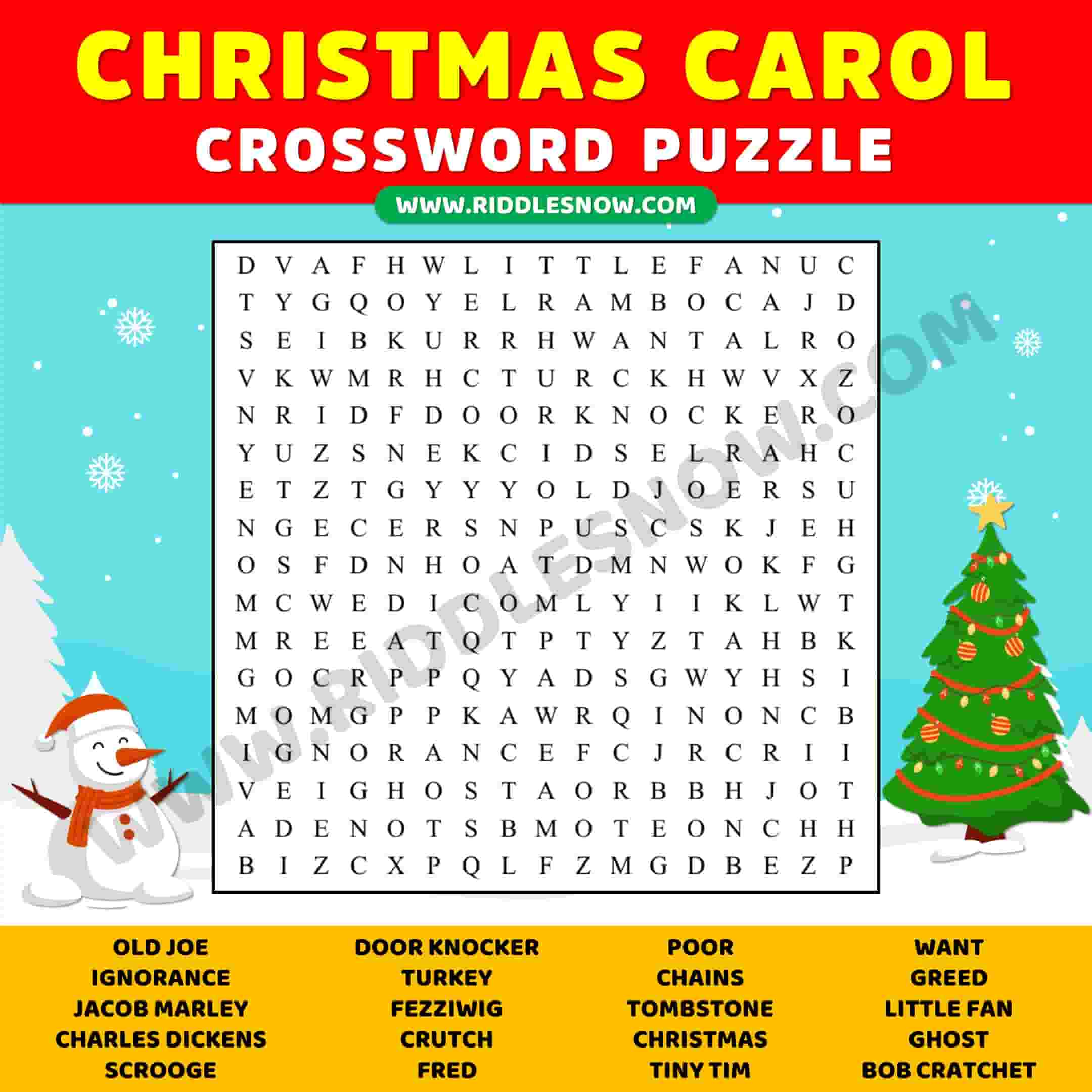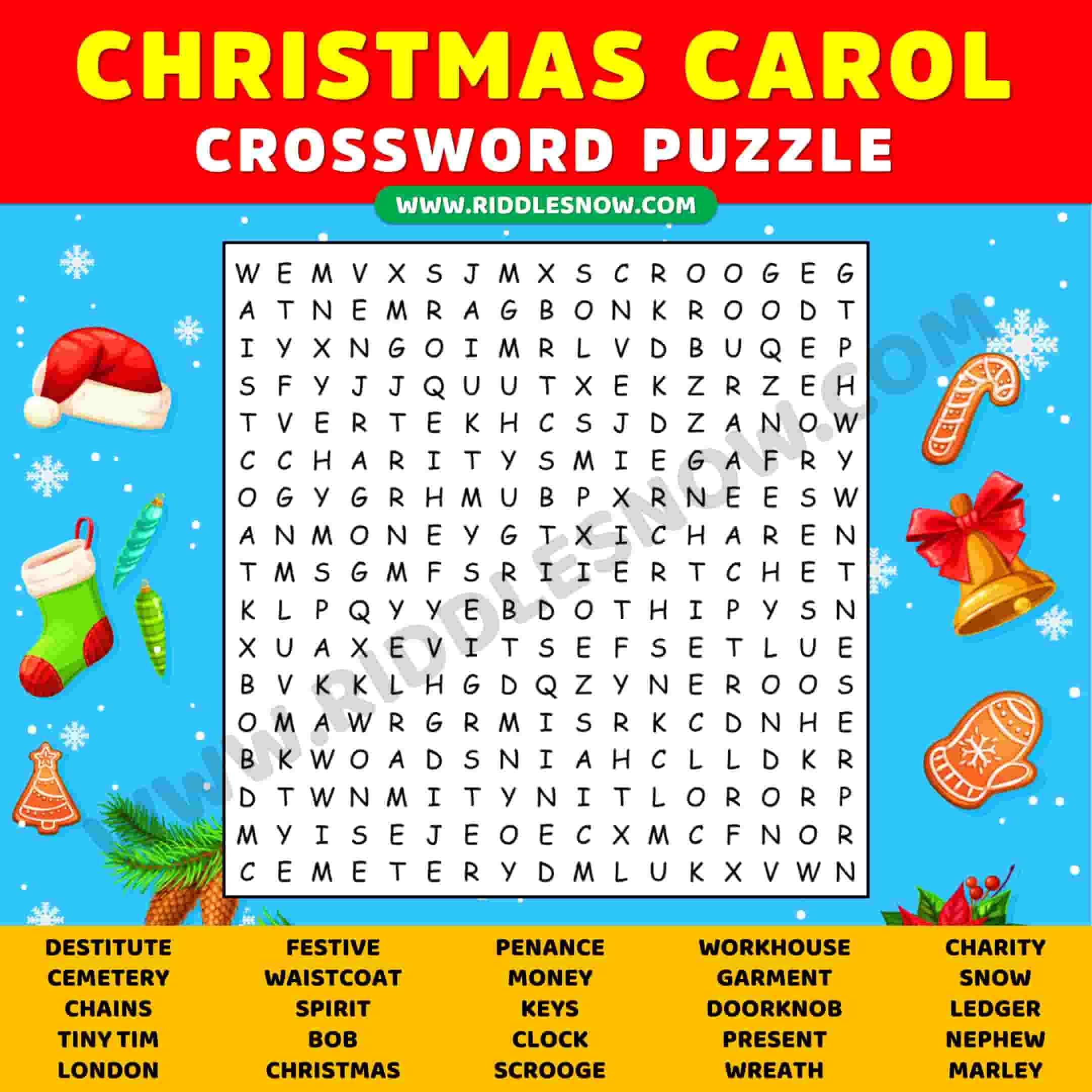 ---
#Hard Level
Christmas Crossword Puzzle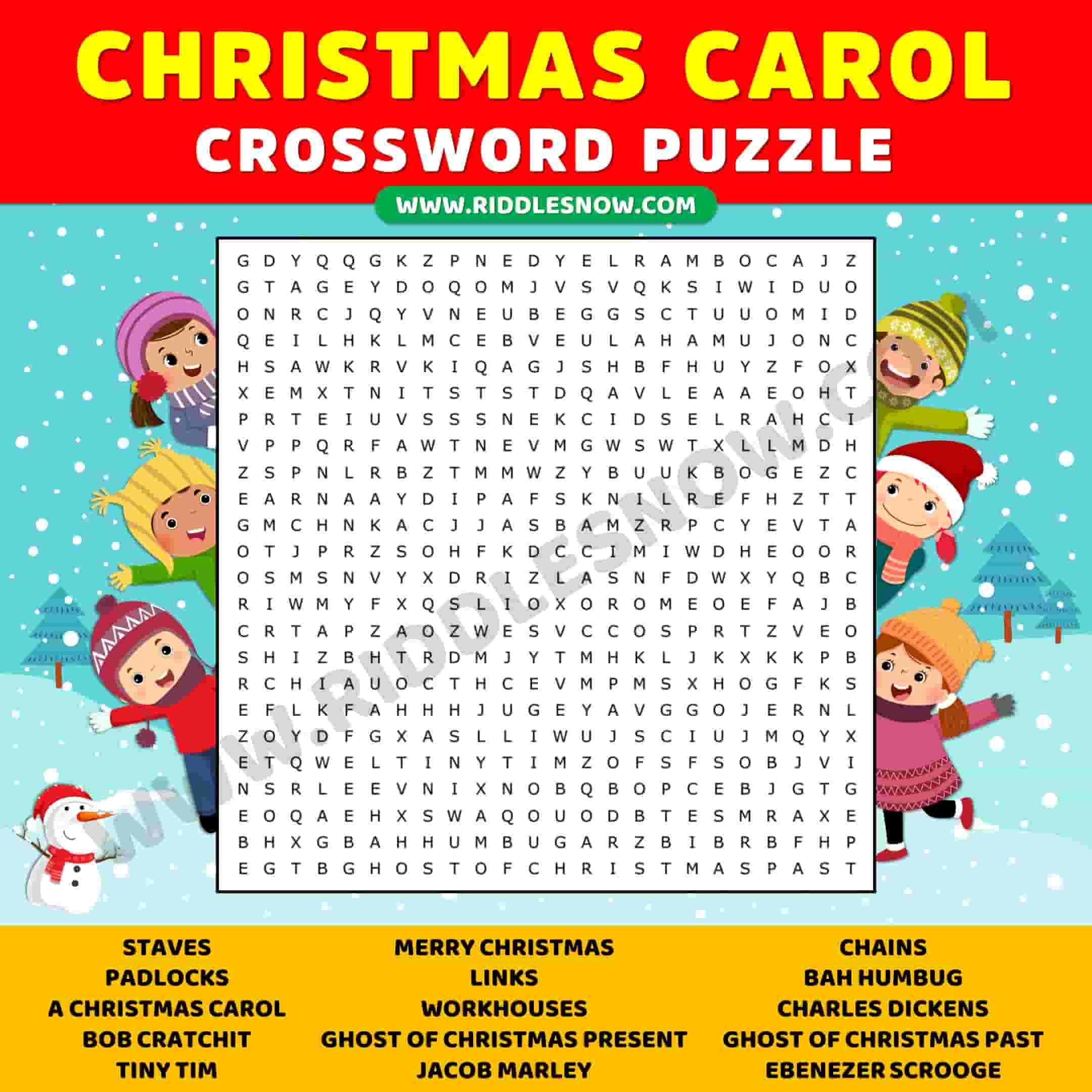 ---
Other Riddles: 
So, how many Christmas Crossword Puzzles did you solve? please tell us in the comment box and SHARE these Christmas carol crossword puzzle answers, with your family and relatives.
WATCH MORE RIDDLES ON OUR YOUTUBE CHANNEL.
Frequently Asked Questions on Christmas Carol Crossword Puzzle
1. Are Christmas Carol Crossword Puzzles For Kids?
Answer:  Christmas carols crossword puzzles are for everyone, no matter what age you are. It helps a lot in developing your intelligence and They also Help to Improve Cognitive Abilities. These easy and enjoyable activities can keep us focused and alert. Completing the daily Christmas crossword puzzle is a fun hobby that you can do alone or with a group of friends.
2. Do Christmas Crossword Puzzles Improve Memory?
Answer: Yes, solving Christmas crossword puzzles undoubtedly improves memory with the development of cognitive skills. Puzzles are good for everyones' minds. Research has proven that solving crossword puzzles develops critical and visual-spatial reasoning skills. The method of arranging the puzzle pieces together demands focus and develops problem-solving skills and short-term memory.
3. What are the Benefits of Crosswords Puzzles?
Answer: Here are 5 Amazing Benefits of Crossword Puzzles for kids and all ages.
1. Reduce Stress
2. Preserving Memory And Function
3. Sharpening The Brain
4. Nostalgia Boosts
5. Keeping You Social