To test your detective abilities check out these 15 hard riddles with their answers to identify liars, criminals, kidnappers, and murderers! These crime riddles will assist you to enhance your detective abilities. If you may clear up all of the cases proper, then you definitely're should be Sherlock himself and these riddles are super easy for you 🕵 Spend a while figuring out your mind, and you will be impressed by the outcomes!
1. WHO IS THE MURDERER?
There was a party hosted by Erick and his Wife. Every time a guest came, The owner's dog barked. Several guests did not like it. Tanner and Melissa even had a fight with the Erick. Asking him to lock the dog somewhere. The next morning some neighbors heard Erick's scream and a gunshot. The police arrived and found him dead. The police interviewed those who had a fight with Erick:
Tanner: We had a little conflict yesterday, but I would not kill him.
Melissa: Because of the dog, they quarreled with Tanner. She barks at everyone except the owners.
Erick's Wife: I have not been home all day. I can not imagine who could do this.
Who is the murderer?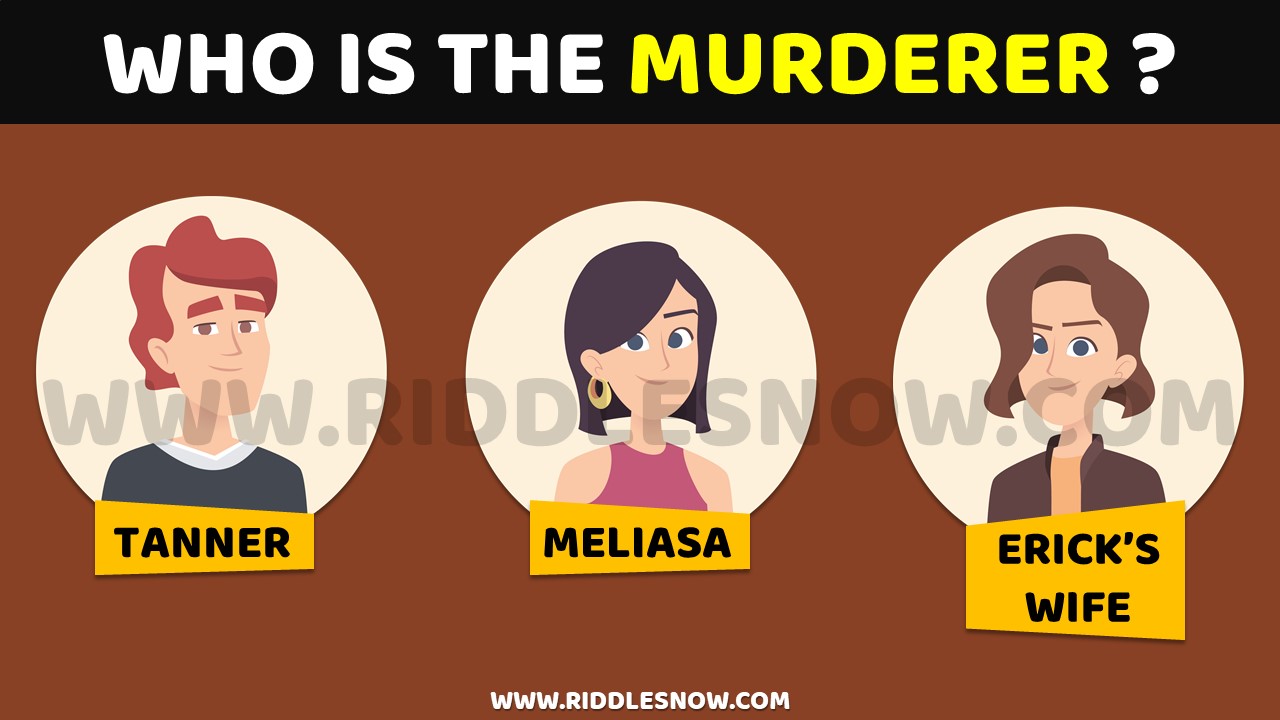 ---
2. HOW DID THE DETECTIVE GUESS?
A rich businessman arrived at the police station and said: My only son was kidnapped! He does not study or work; We had a fight about it yesterday, So I decided to cut off his money. He went away to cool off and did not come back.
And at night he called and told me: Father, help! I have been kidnapped! They want $100K for ransom. They grabbed me and put a black bag over my head. We are going across the bridge. There are two men wearing Santa suits.
Detective: Don't worry, Your son was not kidnapped. He staged it.
How did the detective guess?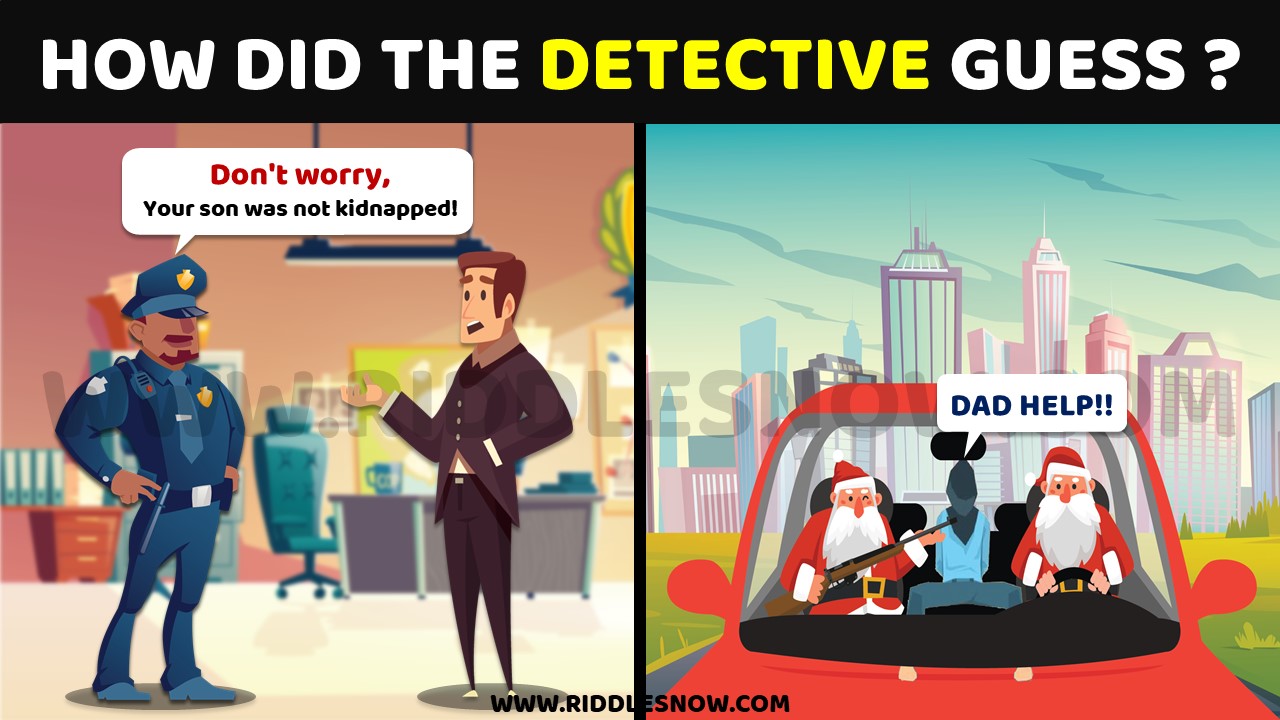 ---
3. WHO IS THE KIDNAPPER?
A child was kidnapped on the playground. The child's mother called the police.
Child Mother to police: There were no strangers nearby, I know all the parents who walk around there!
Another old lady: These women walk with their kids here for several years. Any of them could hardly do this!
The police found some amateur videos shot on this playground over the past 2 years. They guessed who the kidnapper was at once.
who is the kidnapper?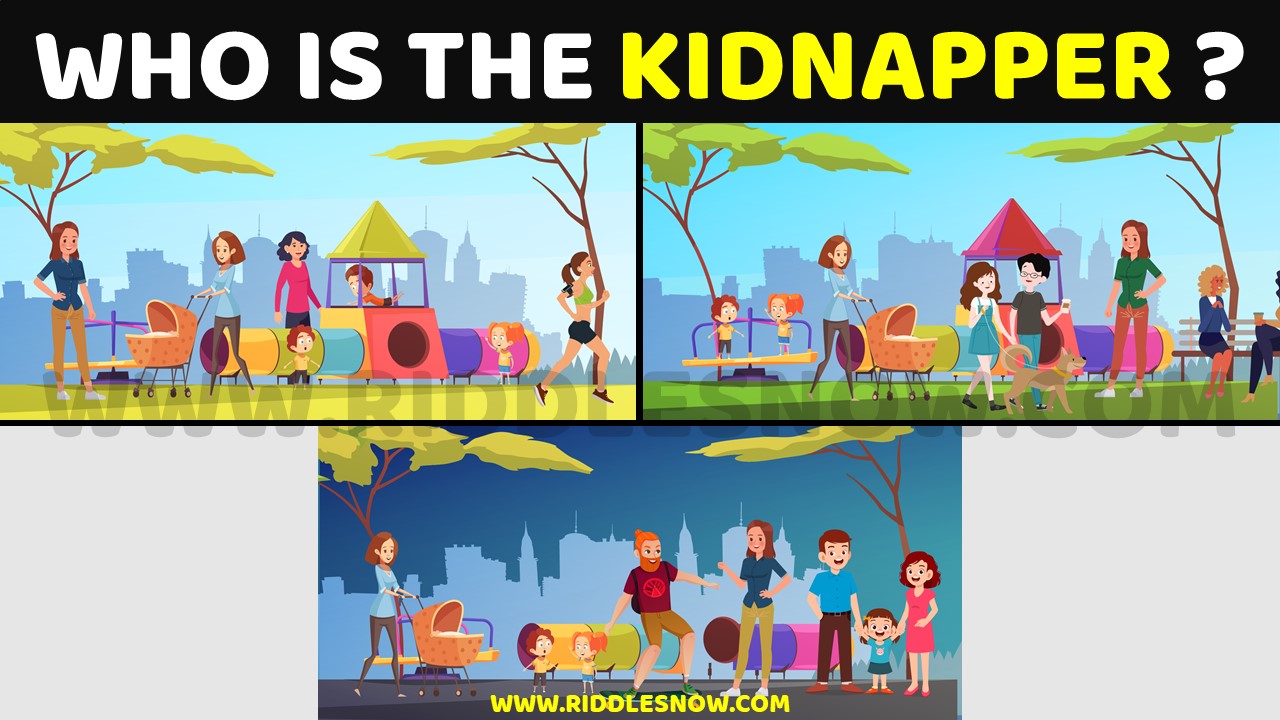 ---
4. WHY DID HE NEED THE SECOND PARACHUTE?
A terrorist took over a plane. He demanded money and two parachutes. Having received them, he jumped out over a desert but used only one parachute.
Why did he need the second Parachute?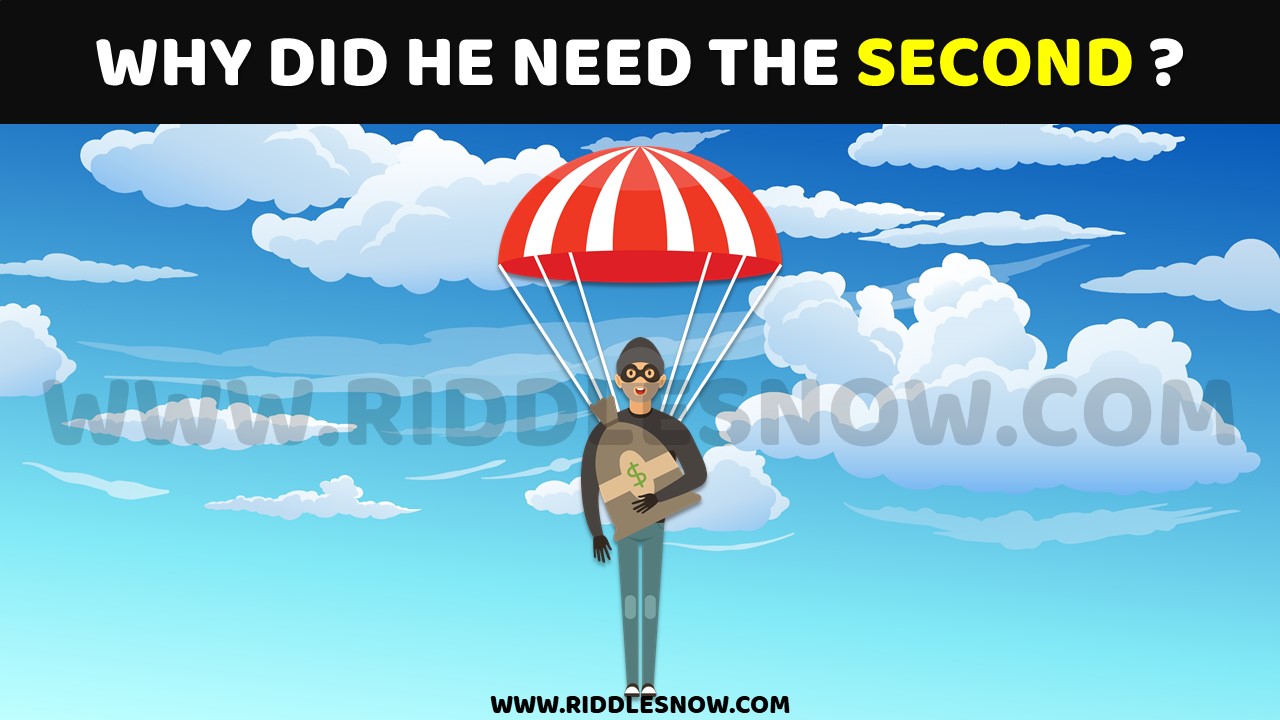 ---
5. WHO'S RESPONSIBLE FOR CODY'S DEATH?
Mrs. Allison was on the beach with her three kids: Max (7 years old), Cody ( 3 years old), and Bella (14 years old). Mrs. Allison went out to get some ice cream and asked Bella to look after the younger kids. When she came back, Cody was dead. He drowned in the sea.
The police interviewed the children.
Bella: My boyfriend called me and I lost sight of Max and Cody for a moment. When I got off the phone, Cody was dead.
Max: We were playing. He bit me and I pushed him into the water.
Who's responsible for Cody's death?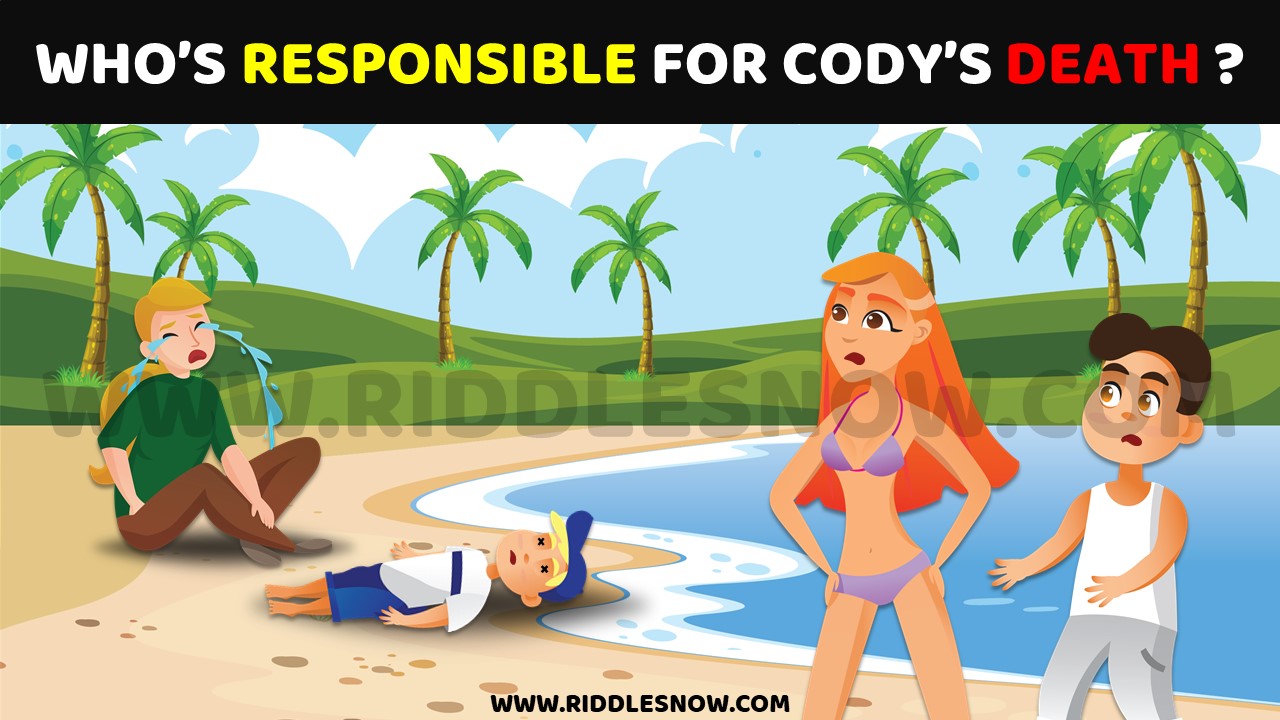 ---
6. WHO IS LYING?
Karla came to her fur shop early in the morning and found out that the most expensive fur coat had been stolen. She called the police. The detective arrived at the shop and questioned Karla.
Karla: I Closed the shop at 9:30 pm and went home and at that time the fur coat was in my shop.
The detective identified three suspects and visited their house.
Guard: I was on duty last night. perhaps, the thief snuck into the shop when I was on another floor.
Ice-cream seller: I closed my shop at 8 pm and went home right after that.
Cleaning Lady: I have a severe allergy to fur. I can't even enter this shop!
Who is lying? (see the picture carefully)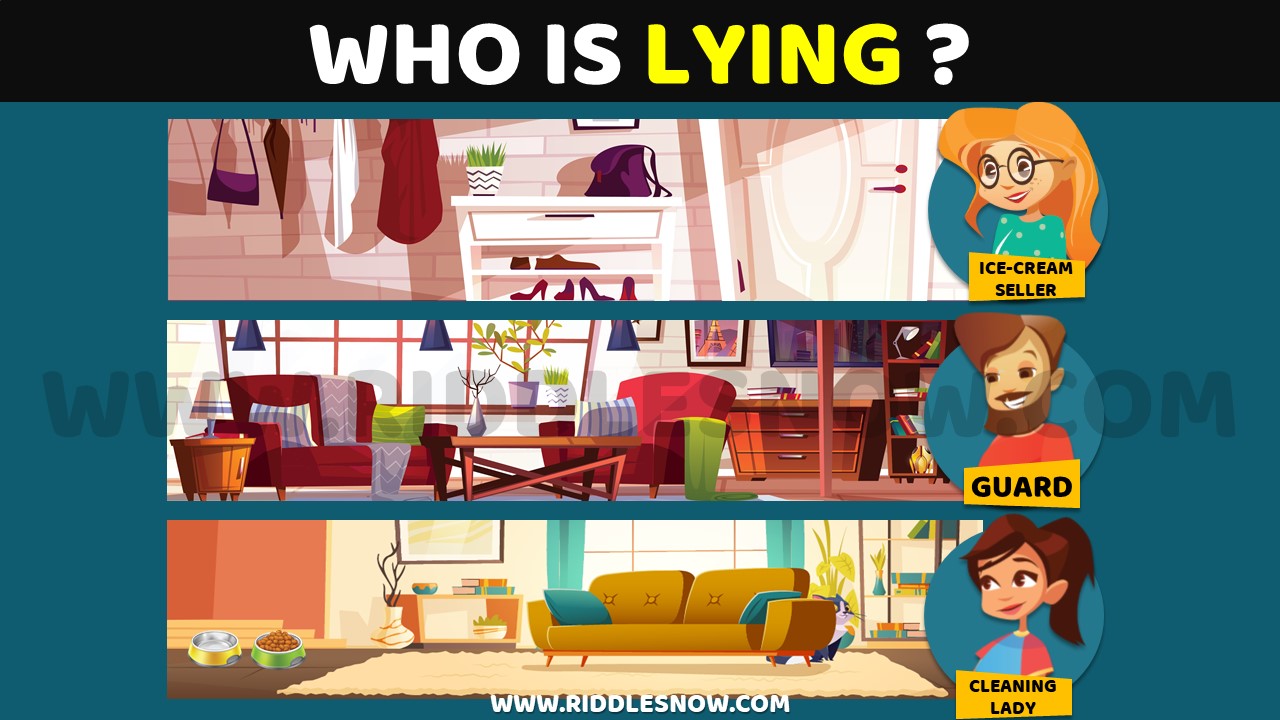 ---
7. WHO IS LYING?
A rich woman was killed between 8 to 10 p.m. There are 4 suspects among her closest friends:
James, her nephew, a graduate without a job yet.
Dr. Christina- Her family doctor for 25 years.
Louis, her cousin, who is in depression, because his friend Jane died a week ago.
Mr. Danny, her lawyer, who ran all her affairs.
James: I was in my job interview.
Dr. Christina: I was operating a patient.
Louis: I was having dinner with my friend Jane.
Mr. Danny: I was leaving the courtroom.
Who is lying?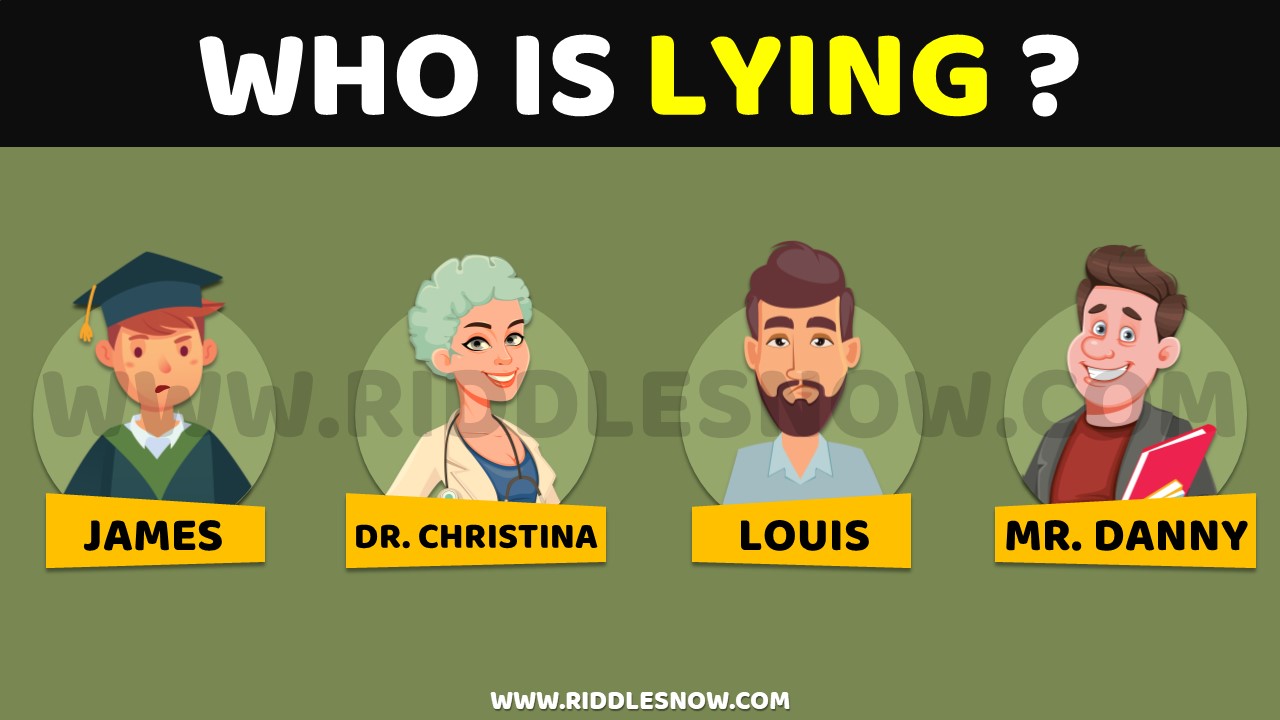 Other Riddles: hard riddles with answers
---
8. WHY POLICE DIDN'T BELIEVE

ANNIE

?
Annie called the police in the evening.
Annie: My husband has died!
The police arrived at the crime scene and questioned Annie.
Annie: John suffered from obesity. Yesterday his doctor told me that if he did not lose weight he would have heart problems. I was really worried and decided to put him on a diet. This morning after breakfast I offered John some Apple slices. Instead of his beloved cookies and candies, He got angry and started to shout and call me names. I got so upset and left for work without saying goodbye! I came back in the evening and saw John lying there. I don't know what happened to him!
The police did not believe Annie. Why? (see the picture carefully)
---
9. WHO IS THE KILLER?
The best graduates of music school started an orchestra. They send their records to Mr. Jacob, a well-known producer. He really liked the Musicians and organized their world tour. The orchestra visited a lot of countries. Finally, They came to India. The Next Morning Mr. Jacob came to the music hall and found one of the violinists dead. There was a piece of paper in his hand. Mr. Jacob Called to the police. Inspector Charlie detained three suspects and ask them one question.
Detective Charlie: What did you go last night?
Tony, Janitor: I was cleaning the lobby.
Sam, conductor: I was chilling in my room.
Marc, Flutist: I was practicing for today's concert.
Who is the killer? (see the picture carefully)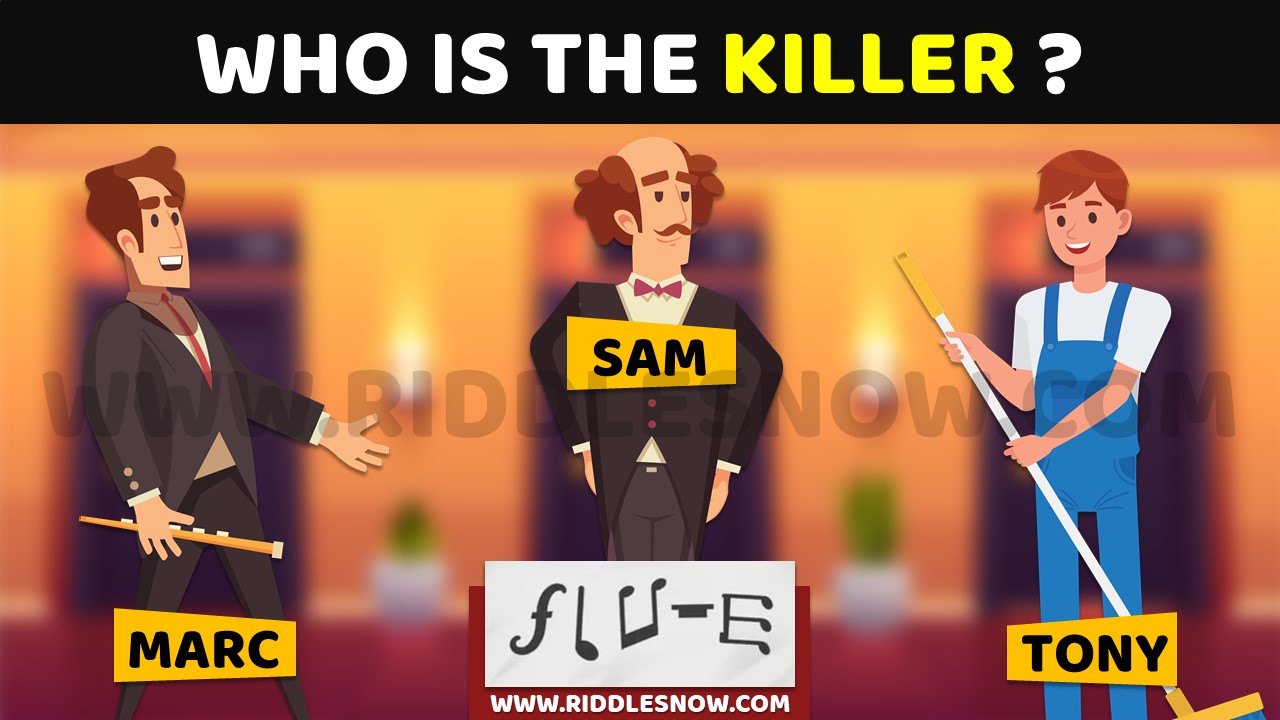 ---
10. WHAT IS THE ANSWER?
Wilson is a wealthy antique dealer. He has many enemies in the city. Some envy him, some think he cheated them out of a fortune. Wilson has a young beautiful daughter, Casey. One evening, Wilson's phone rang.
Kidnapper: Wilson, I have your daughter! Give me your antique jewelry collection and I will let her go! A man is waiting at your front door, Give him the jewelry!
Wilson: Let me talk to my daughter!
Casey: Dad help, it's me!
Kidnapper: Enough!
Wilson: If this is my daughter, let her answer my riddle. Casey knows the answer. Then I will give you the jewelry!
"I HAVE TWO HANDS, BUT I CAN'T SCRATCH MYSELF. WHAT AM I?"
No one answered the riddle, so Wilson calmly hung up but
What is the answer?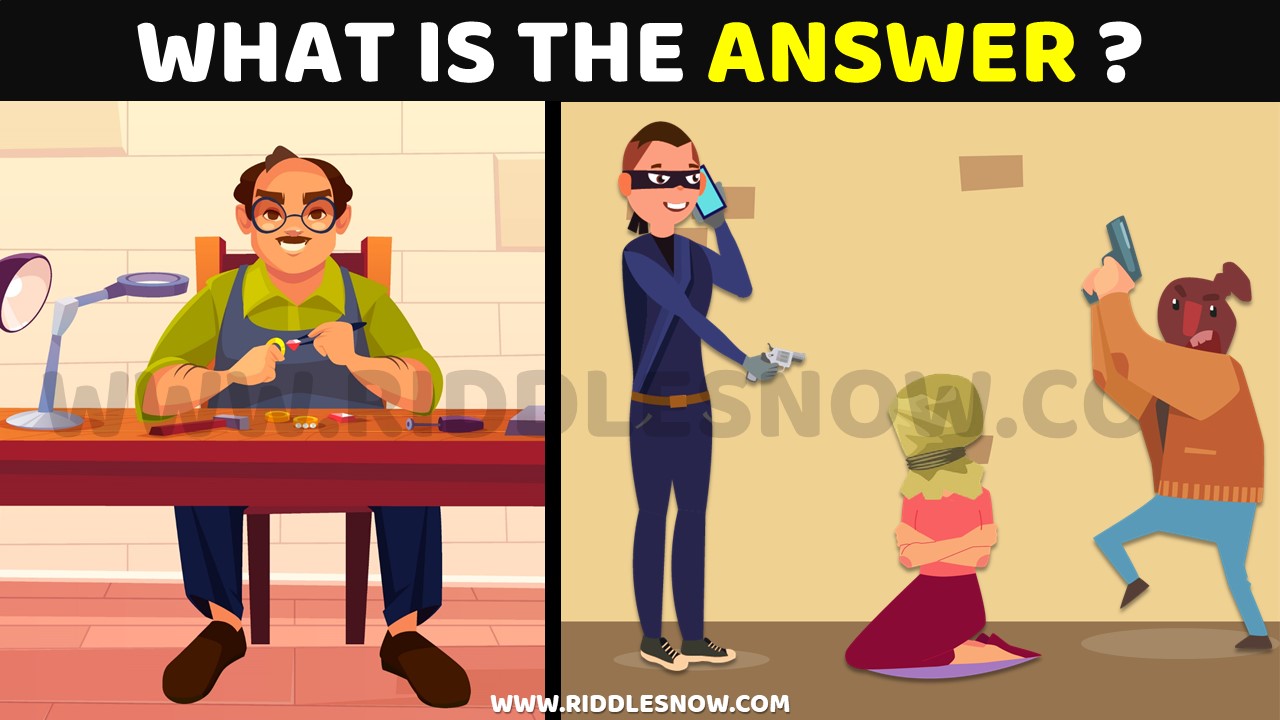 ---
11. WHO KILLED RONALD?
A rich man named Ronald was found dead in his mansion. Ronald's wife called the police. They examined the body and reported suicide. When the case was closed, Ronald's friends hired a private detective. The detective assumed it to be a murder. The detective decided to talk to Ronald's wife.
Detective: What happened?
Wife: I don't know. He was on the phone all day. I was upstairs and only heard some mumbling.
The detective searched the crime scene and found a note the police missed. In this note, there were some numbers. Detective took out his cell phone to call the police. When it just dawned on him, he said "I SOLVED IT!"
Who killed Ronald? (see the picture carefully)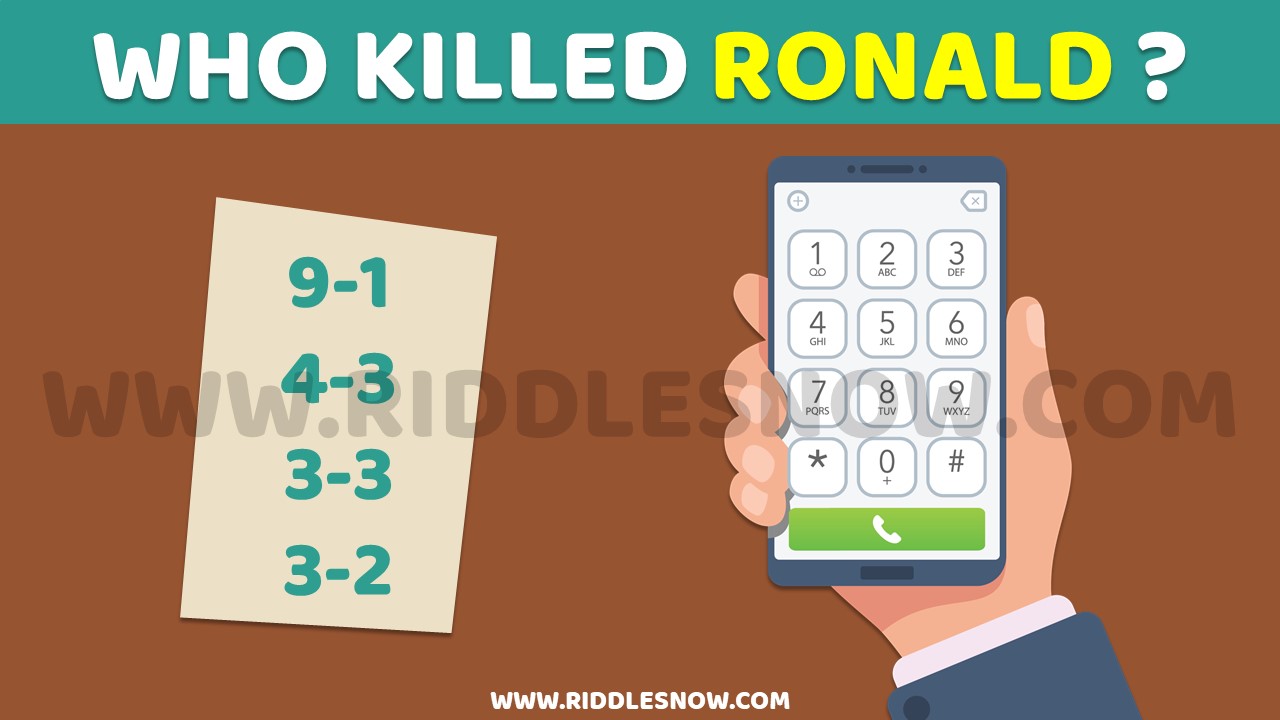 ---
12. WHO IS THE BETRAYER?
A married couple were tired of their money problems and decided to jump off a skyscraper together. On three, the husband jumped off but the wife did not. A few seconds later, a chute opened over his head.
So who is the betrayer?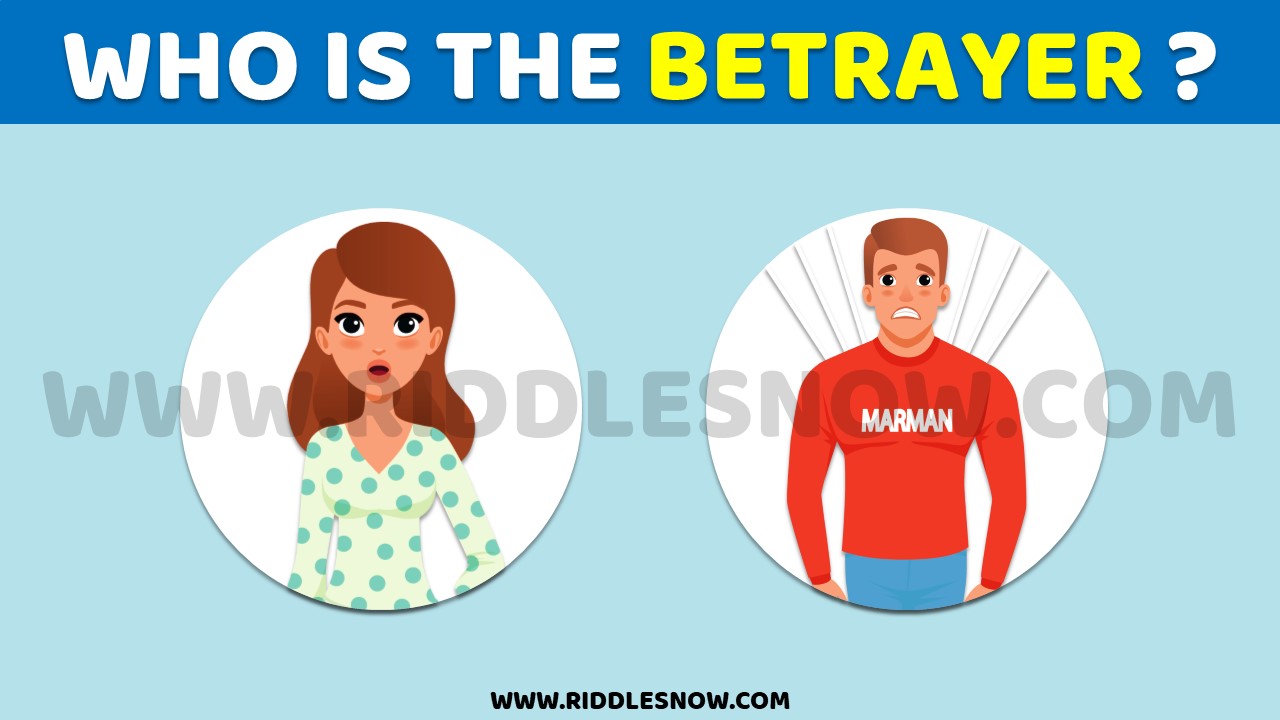 ---
13. HOW DID THE POLICE KNEW THAT HE WAS LYING?
A man told the police he was robbed. I was on my way to the bank. I had $100,000 in my briefcase. Suddenly, a man wearing a mask and gloves attacked me. Grabbed the briefcase and ran away. A police officer noticed a fresh cut on the man's face. The man said the attacker was wearing a silver ring on his left hand.
The police officer immediately knew he was lying. How?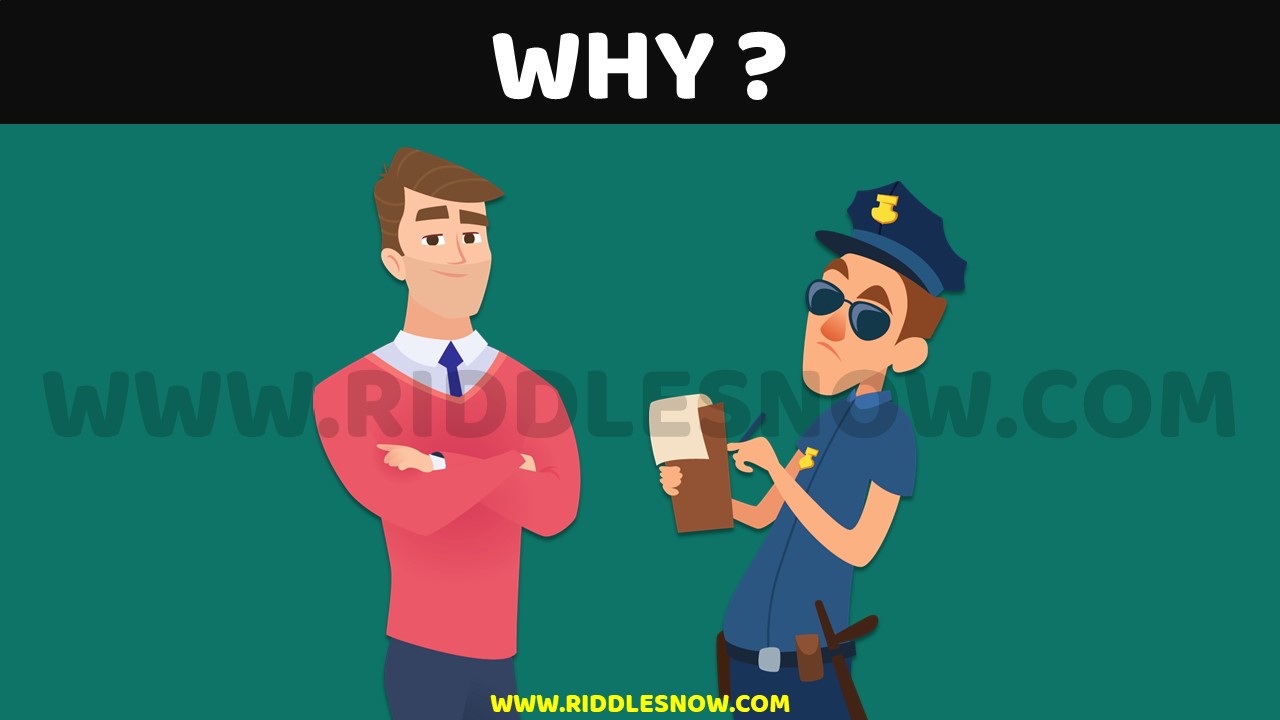 ---
14. WHY?
A man was found dead at his desk with a gun in his hand. The police found a recorder beside him. When they pressed 'play', They heard: 'I CAN'T LIVE LIKE THIS ANYMORE.' AND THEN A GUNSHOT.
The police immediately knew he was murdered. Why?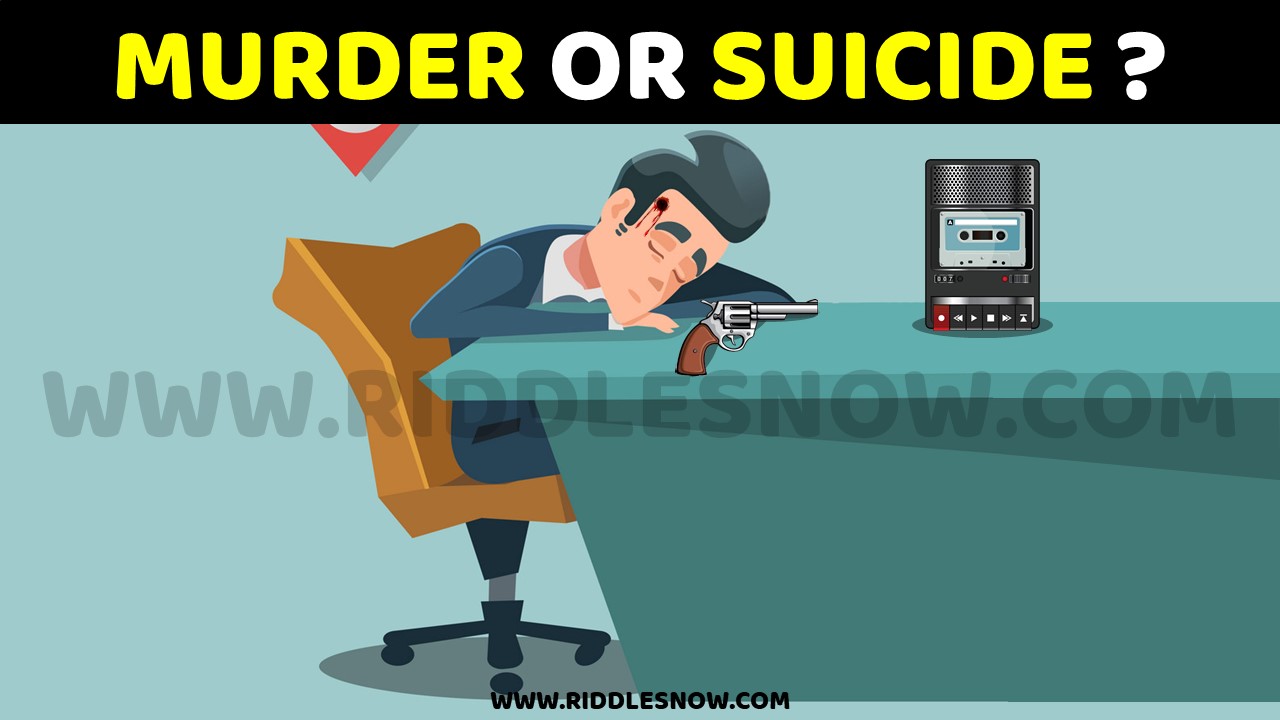 ---
15. WHO IS THE KILLER?
Poor Julia called the police early in the morning.
Julia: My husband is killed! I found him in the backyard!
Policeman: Tell me what happened?
Julia: I was waiting for him all night, but he never came back from work. I have got a strange letter this morning, it was slid under the door. An hour later I found Jack dead!
The police sent the best detective to the crime scene.
He interviewed all witnesses and identified three suspects.
Thomas: Jack had a mistress. He must have spent that night with her.
Kevin: I saw him near the bar last night.
Bill: He had lunch, He asked me about his car I was fixing.
The detective also read the note Julia gave him. Detective immediately figured out the name of the killer.
Who is the killer?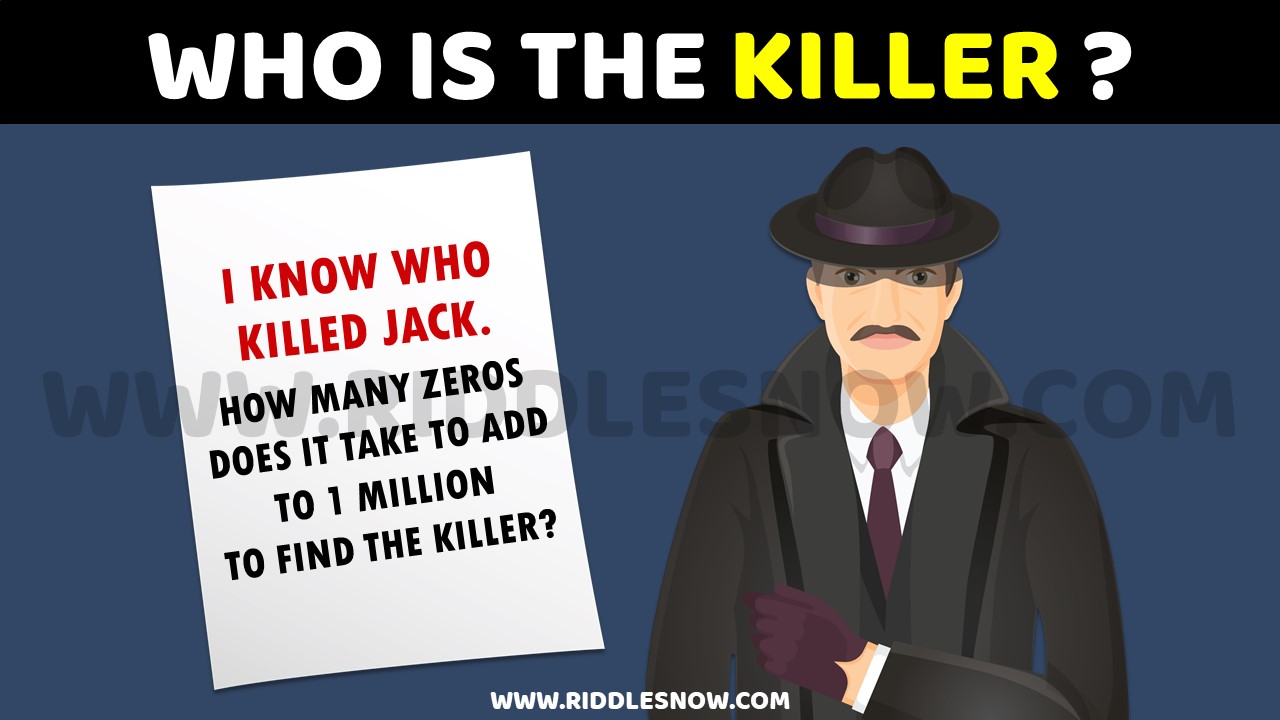 Other Riddles: hard riddles with their answers
So, how many hard riddles with their answers did you solve? please tell us in the comment box and SHARE these brain teasers and survival riddles with your friends.
WATCH MORE RIDDLES IN OUR YOUTUBE CHANNEL.